The President's Manufacturer of the Year Awards (PMAYA) and Annual Business Luncheon/Dinner
Background
The President's Manufacturer of the Year Awards (PMAYA) competition is an annual event that is organized by the Confederation of Tanzania Industries (CTI) to award outstanding industries of the preceding year. These awards were first presented in 2005 when CTI organised the first Competition among its members countrywide.
PMAYA aims to recognize and appreciate the industrial sector's important role in Tanzania's economic development process. For the past 13 years now (2015-2018), CTI has been staging this most prestigious members' event covering all sectors of production and services.
Objectives
The main objectives of the President's Manufacturer of the Year Awards competitions are:
To pay tribute and recognize the pertinent role of the industrial sector's contribution to the national economy;
To encourage and motivate investors in the industrial sector;
To publicise the importance of the industrial sector in Tanzania;
To raise the standard of business practices and promote sound corporate governance in Tanzania;
To acknowledge and take stock of technological advancements in the industrial sector;
To promote Research and Development activities in the sector;
To enhance competitiveness in the industrial sector;
To promote exports of industrial products and services.
Benefits to Participants
Benefits that accrue to participants of the PMAYA competition include:
Benchmarking with other industrialists/businesses in areas of operations;
Catalyst for companies to invest in various developments as per the criteria of the competition;
Catalyst to participate in the Presidential award giving ceremony and benefit from its networking potential;
Media coverage of competitors before, during and at climax of the competition, where all participants will be mentioned and covered;
Dialogue with potential suppliers, lenders, customers, regulators, policy makers and other stakeholders in your business at the President's award giving ceremony;
Receiving certificates of participation from the Chief Guest;
Being eligible to be a winner in the various sub-sector categories by size, line of production/services, hence get the benefits listed below.
Benefits to Winners
Receiving a trophy from the Chief Guest;
Getting photographs of company directors with the Chief Guest;
Being able to use the award label in various communications/marketing efforts of the company with a view to elevating the company's and directors' status so as to win customers, suppliers, lenders, regulators, and other stakeholders of their businesses;
Promotion of the company and its businesses through media coverage during and after the event;
Profile of winners in the Confederation's News Flash, Annual Report and Website;
Participating in direct dialogue with distinguished speakers at various special fora for winners that will be organized by CTI during the year.
Improvements of the Competition
The competition has been improved throughout the years. Improvements include:
Increase in the number of categories of winners from five sub-sectors when the competition started to 17 selected economic sub-sectors;
Involvement of large, medium and small businesses with equal winning chances;
 Sub-sectors have been restructured to reflect the true picture of members' businesses.
Introduction of a new special award of Energy Efficiency that will provide national recognition to the industries which are frontrunners in the efforts to initiate, implement and sustain energy efficiency measures as well as motivating other industries to execute similar energy efficiency measures.
Categorisation of Industries
In order to select winners for the awards, the following assessment criteria will be used:
Industrial Groupings
Under each sub sector, industries will be placed in three broad categories based on annual turnover, capital investment and number of employees as shown below:
6.1.1 Manufacturing, Assembling and Processing Industries
Size Category

Annual

Turnover (TZS)

Capital

Investment in Machinery (TZS)

Number of

Employees

Large

Scale Industries

TZS 100 billion and above

Above TZS 2 billion

100+

Medium

Scale Industries

Above TZS 500million to 1.99 billion

TZS 1 billion to 99.99 billion

50 – 99

Small

Scale Industries

Above TZS 10 million to 499 million

Below TZS 1 billion

5 - 49
Participants have to fulfill at least two requirements from the Size Category in the table.
6.1.2 Service and Related Industries    
Size

Annual

Turnover (TZS)

Number of Employees

Large

Scale Industries

TZS 40 billion and above

 

100+

Medium

Scale Industries

TZS 400 million to 39.99 billion

 

50 – 99

Small

Scale Industries

Below TZS 400 million

 

5 - 49
NB:    Participants have to fulfill at least two requirements from the table. 
Sub-sector /Industrial Activity
Participating companies will be grouped under the following sub-sectors:
Beverages
Building and Construction
Chemicals and Chemical Products
Energy, Electrical (machinery, equipment, services) and Electronics
Finance, Insurance, Real Estate & Consultancy Services
Food Processing
Hospitality and Training Services
Leather Products and Footwear
Metal and Metal Products
Mineral Products
Motor Vehicles and Accessories
Paper, Paper Products, Printing, Publishing and Packaging Materials
Pharmaceuticals and Medical Equipment
Plastic and Rubber Products
Textile and Apparels
Timber and Wood Products
Transport, Storage and Communications
Special Category of Energy Efficiency
There will be an Overall Winner, 1st Runner up and 2nd Runner up.
The evaluation and judgment of the competition will be based on developments on issues related to the criteria of the competition at the participant's business during the preceding year.
Assessment Criteria for Selection of Winners
Performance Indicators
The following performance indicators will be used in the evaluation of participants in each economic sub-sector by size categories.
Economic Performance (25%)
This refers to annual sales turnover and production output as well as the company's profitability and contribution to government revenue. This is measured in terms of:
Percentage increase in production compared to the previous year
Increase in annual turnover in TZS and in percentage, compared to the previous year
Increase in contribution to tax revenue in TZS and in percentage compared to previous year.
Technological Performance (15%)
Firms will be rated for any technological improvement and use of modern technology in the production processes, cleaner production techniques, environmental management, energy efficiency, quality assurance and use of local inputs.
(c)     Energy Efficiency (10%)
Firms will be rated according to their initiatives taken to implement energy efficient measures
Export Performance (10%)
Firms will be rated according to the value of their exports.
Health and Safety (10%)
This covered assessment of occupational health and safety measures.
Corporate and Social Responsibility (15%)
Firms will be rated on the basis of their contribution to various employees' social services including staff welfare and training.
Benefits to the Community (15%)
The rating covers activities which provide social benefits to the community, for example: social and economic infrastructure development (education, health, famine relief, sports etc.)
Criteria for the Overall Winner
In addition to the above indicators, the following indicators will be used in determining the Overall Winner; 1st Runner Up and 2nd Runner Up:
Gender balance at management level. At least 30% of the management team should be women (20%)
Environmental aspects. This involves efficient effluent measures to reduce industrial discharges in to the environment (20%)
Harmonious labour relations and development of local human resources. This looked at labour tranquility and staff training (20%)
Adherence to Standards: TBS and/or ISO (20%)
Linkages to other sectors of the economy. This criterion looked at use of local inputs and provision of inputs to other local manufacturers/businesses (20%)
Participation
All members who have paid their annual subscriptions for 2016 are invited to participate in the competition that involves completing questionnaires that will be sent by e-mail and followed by visits of independent assessors, ISHARA Consulting Limited.
Winners
Winners of the competition in various industrial subsectors and groups will be awarded with trophies and certificates of participation during the Confederation's Annual Business Dinner/Luncheon that will be held on a date to be announced later.
For further information, please contact:
0754-860210, 0714-066711, 0784747666, 0767747666, 0767640520,
Email: cti@cti.co.tz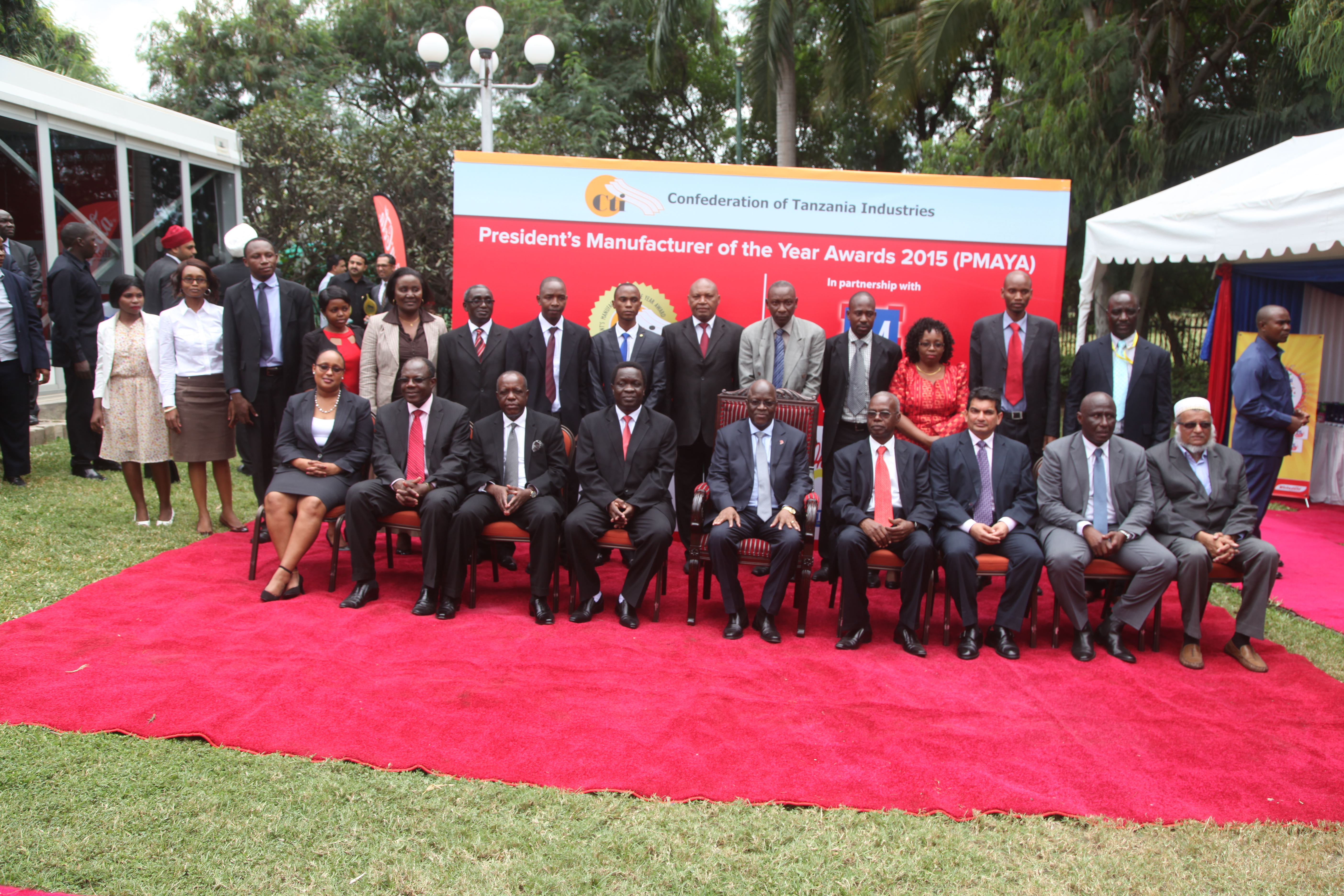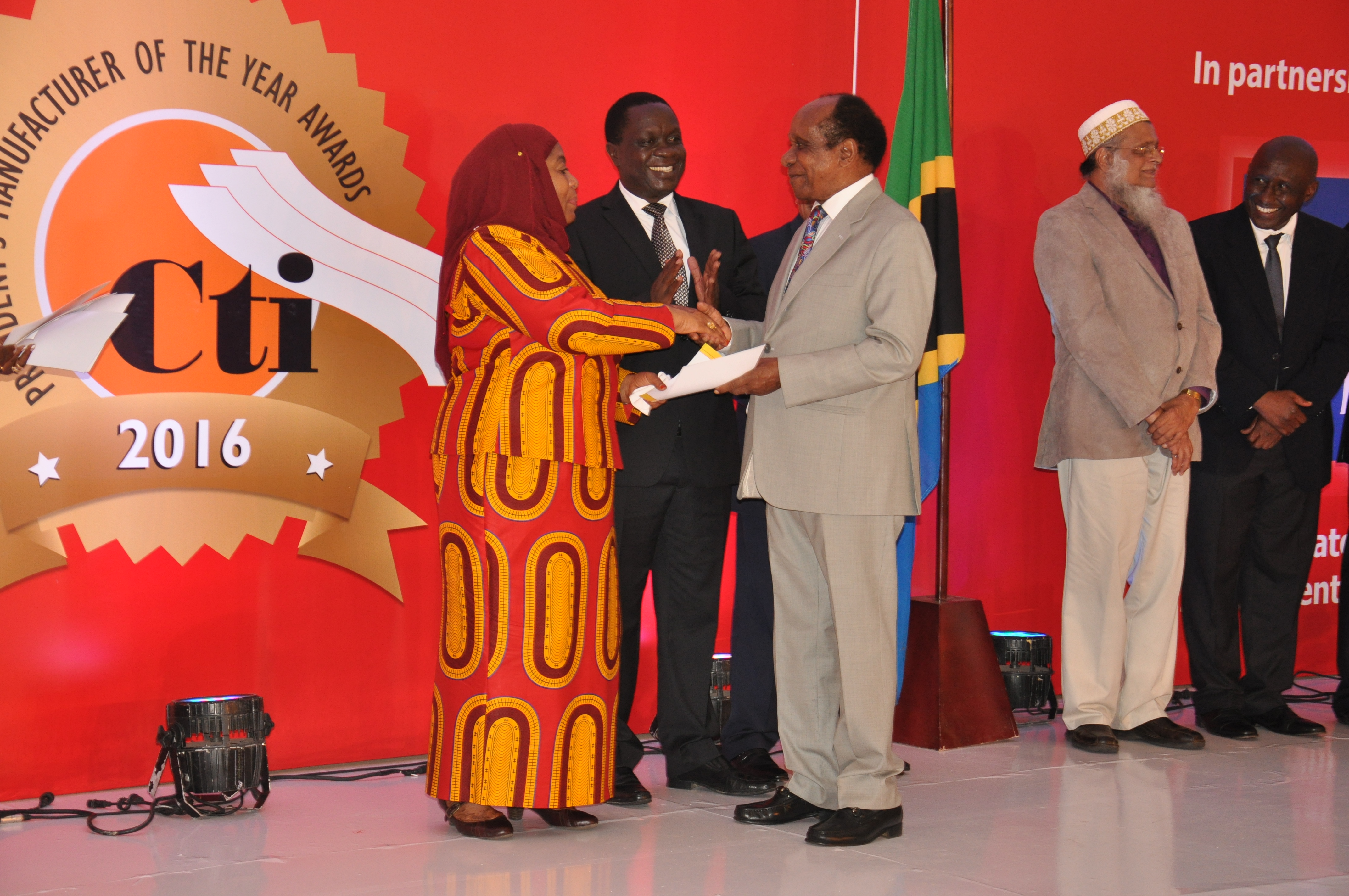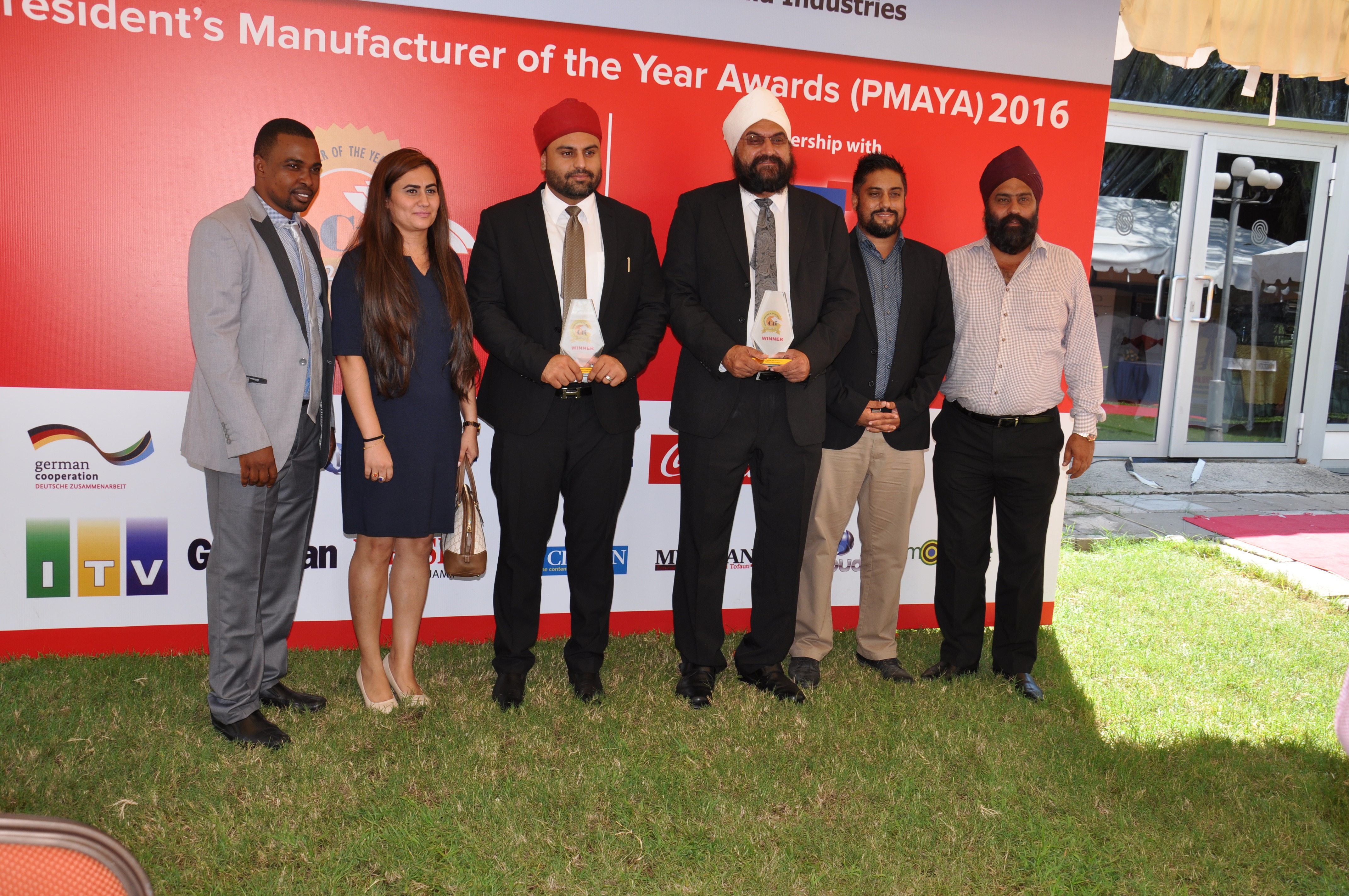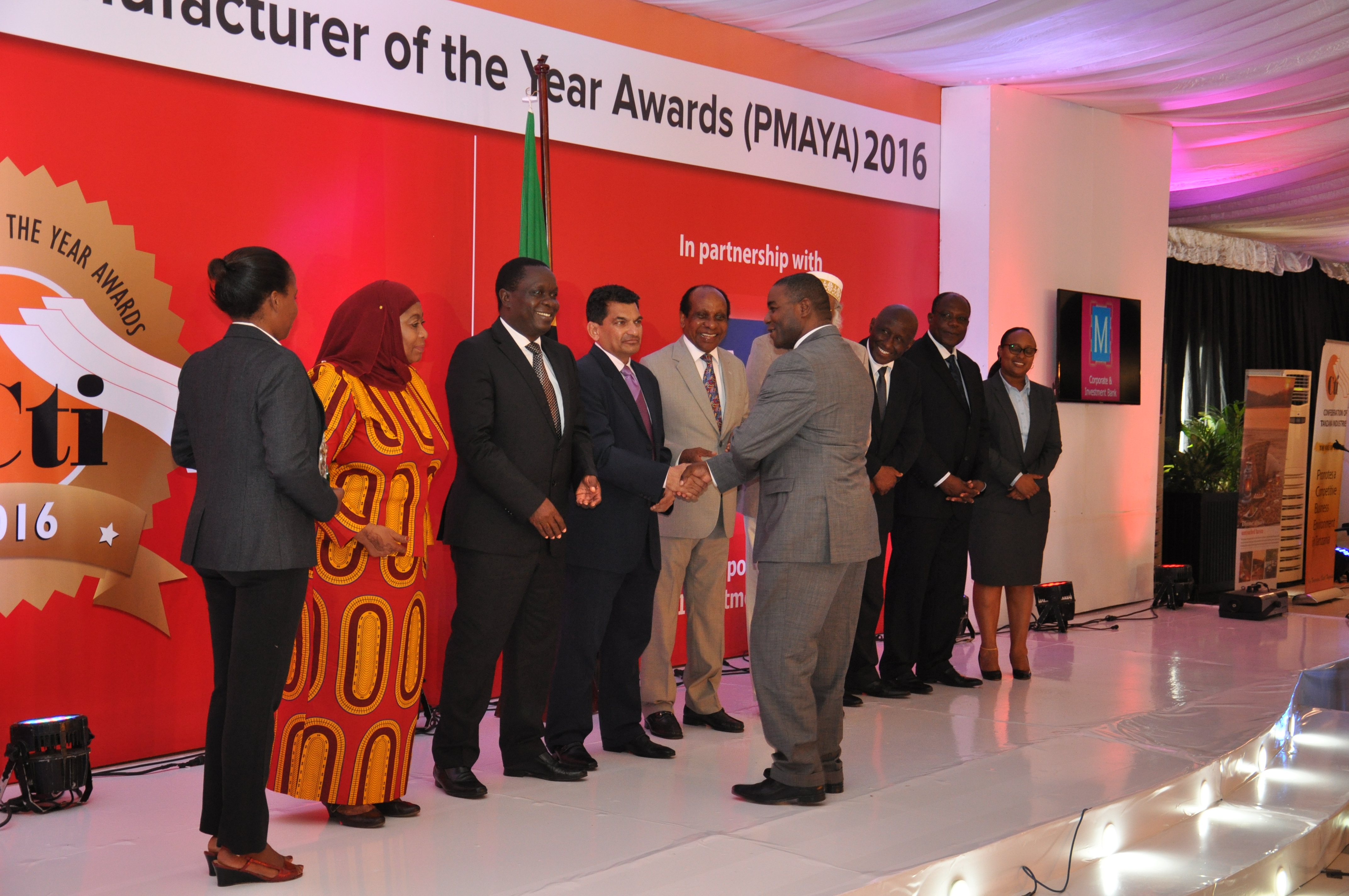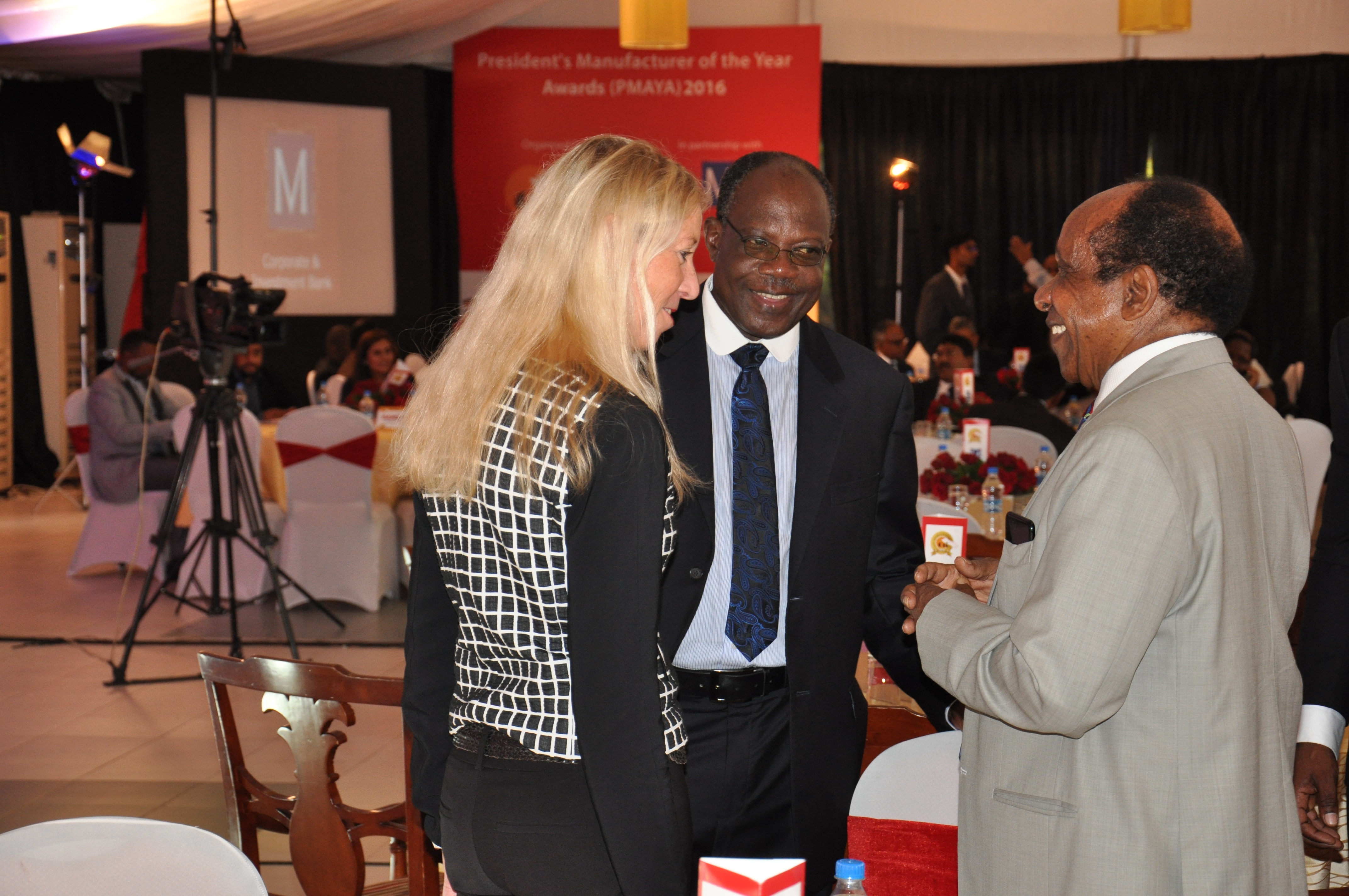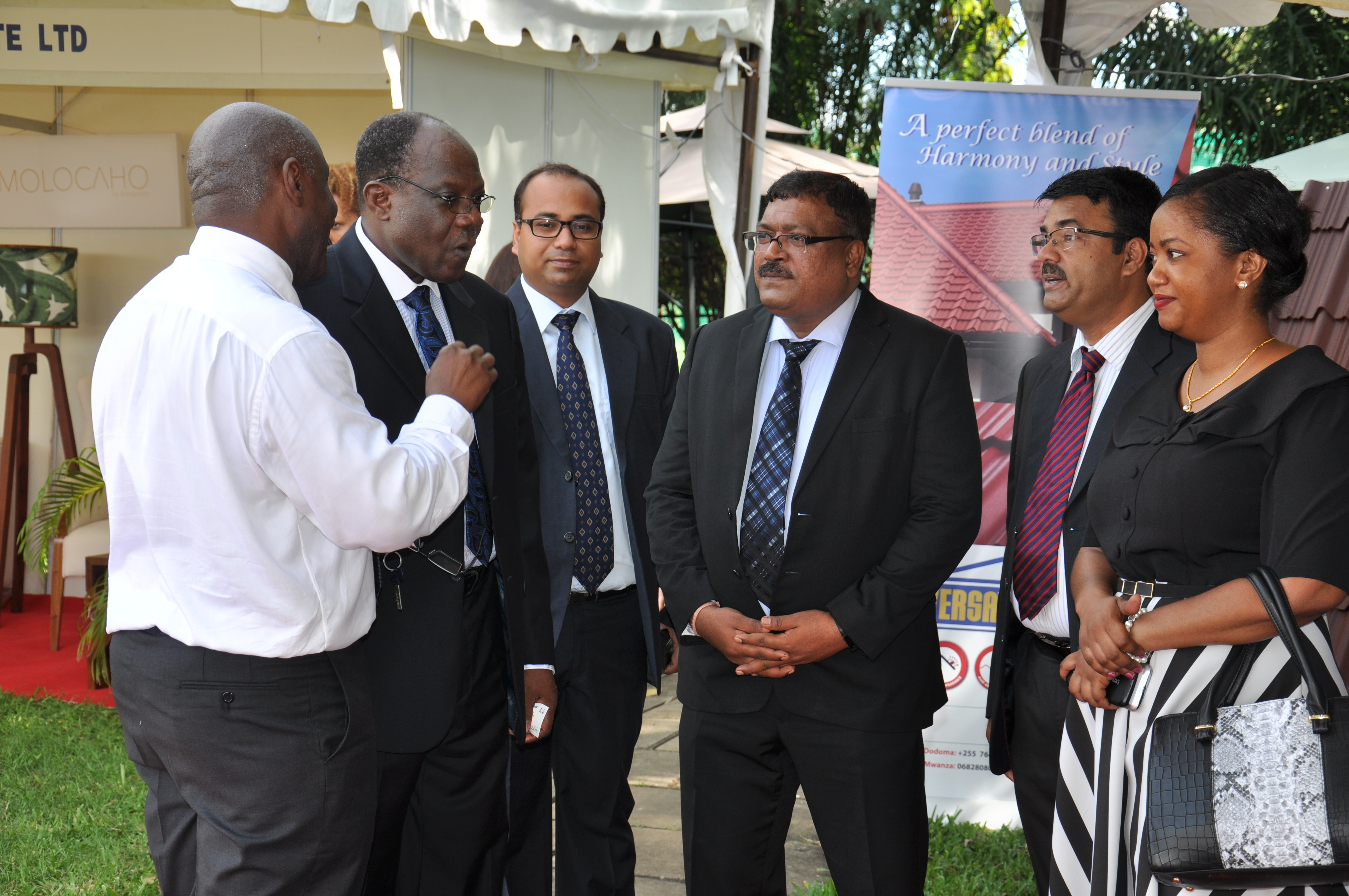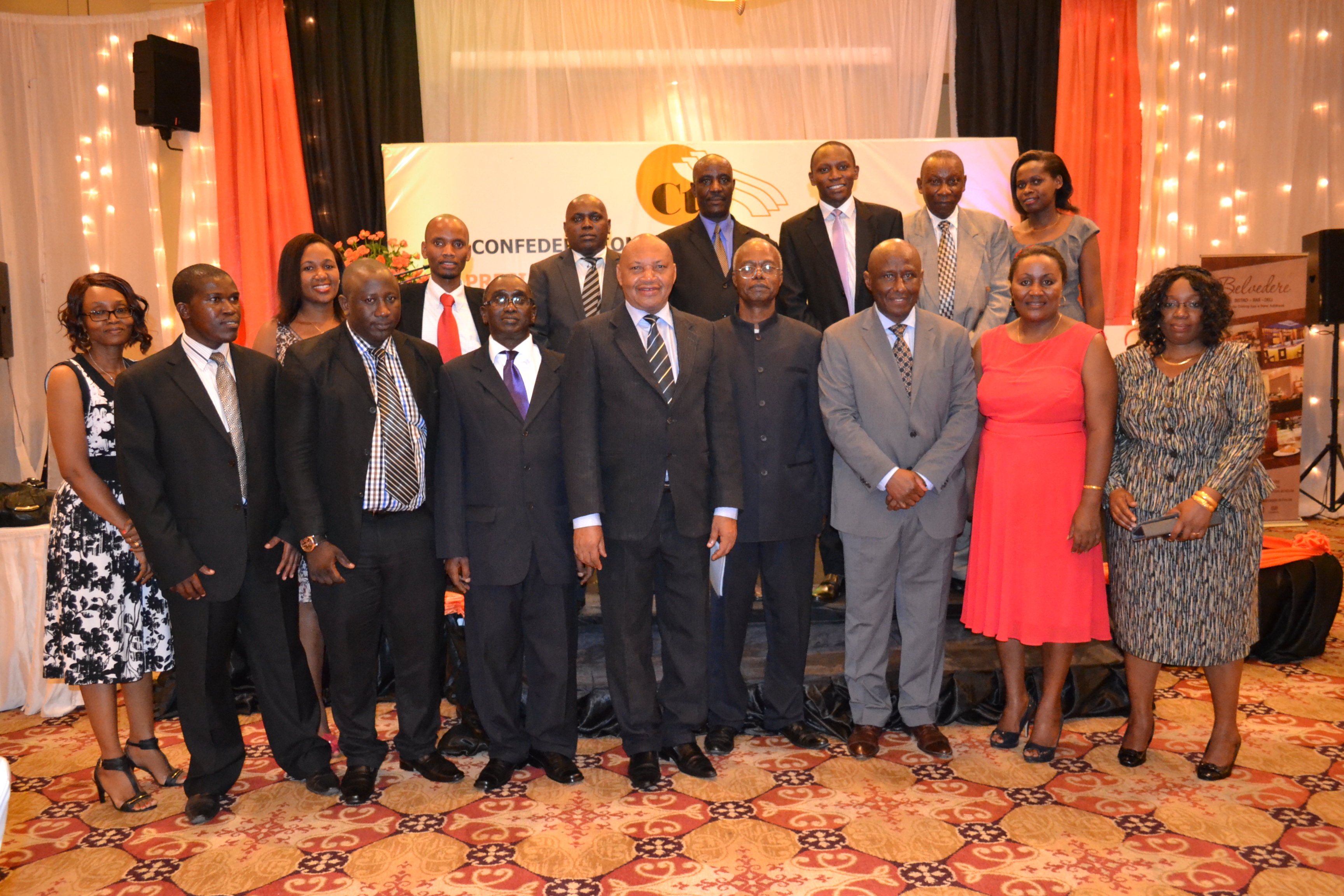 Annual Business Dinner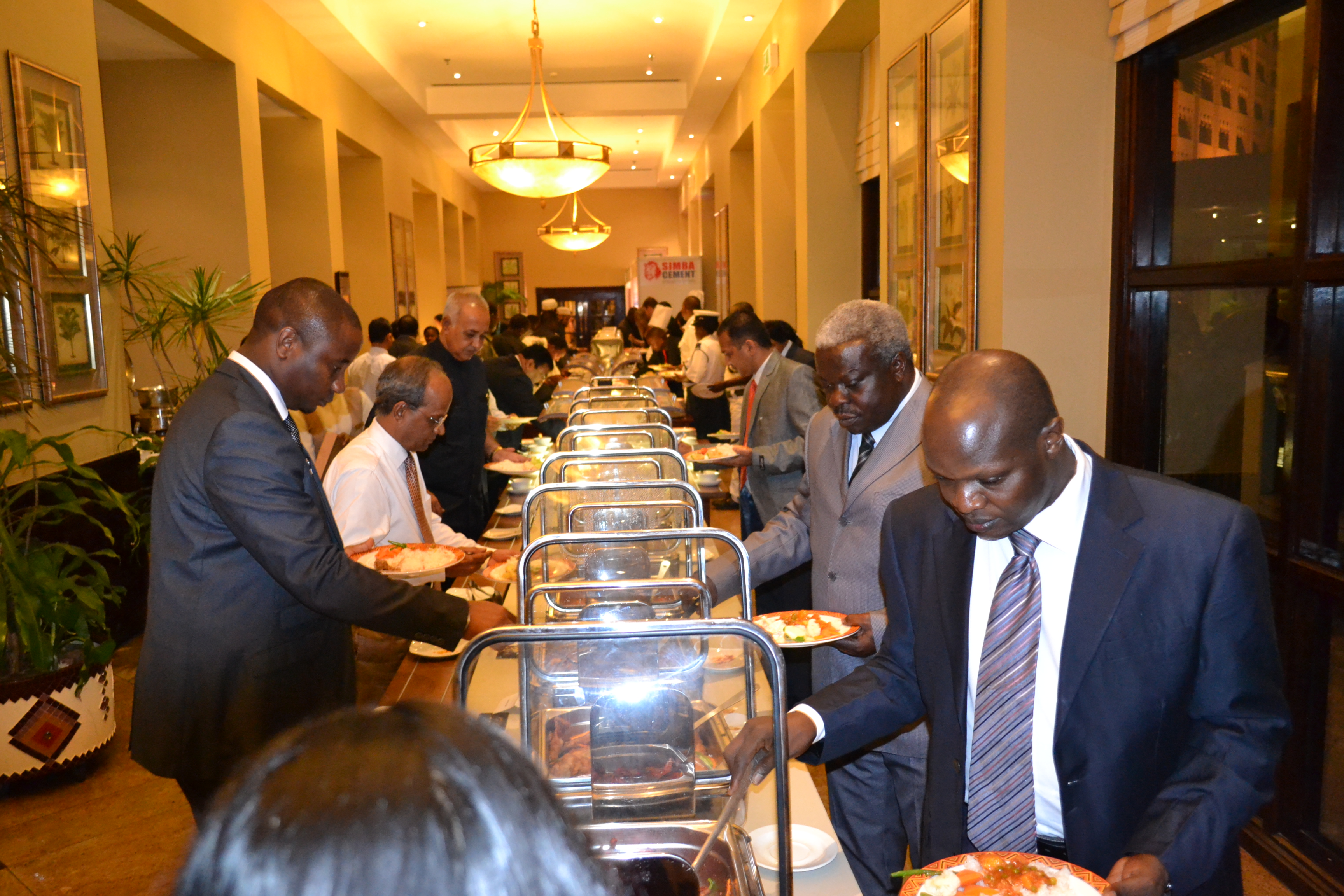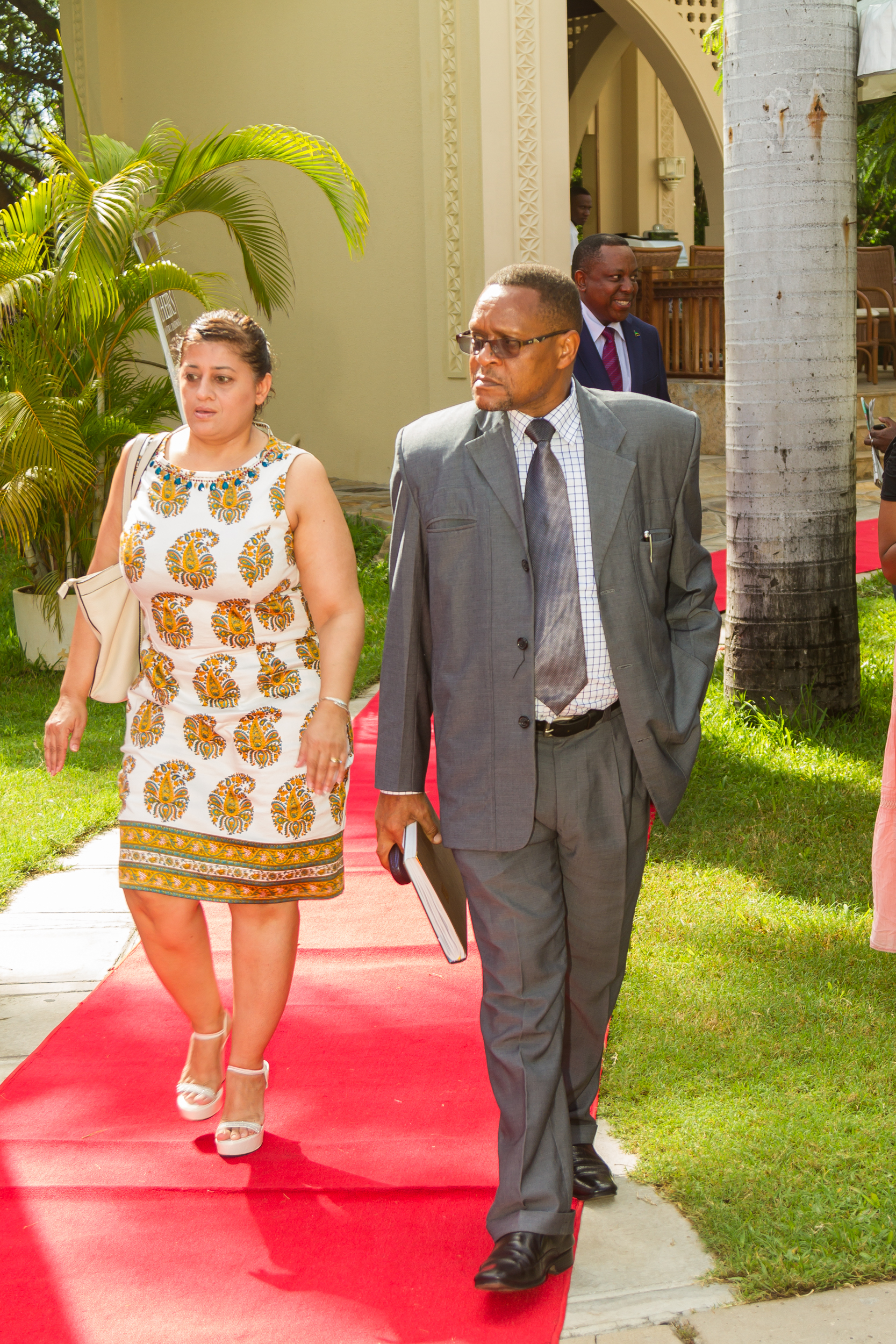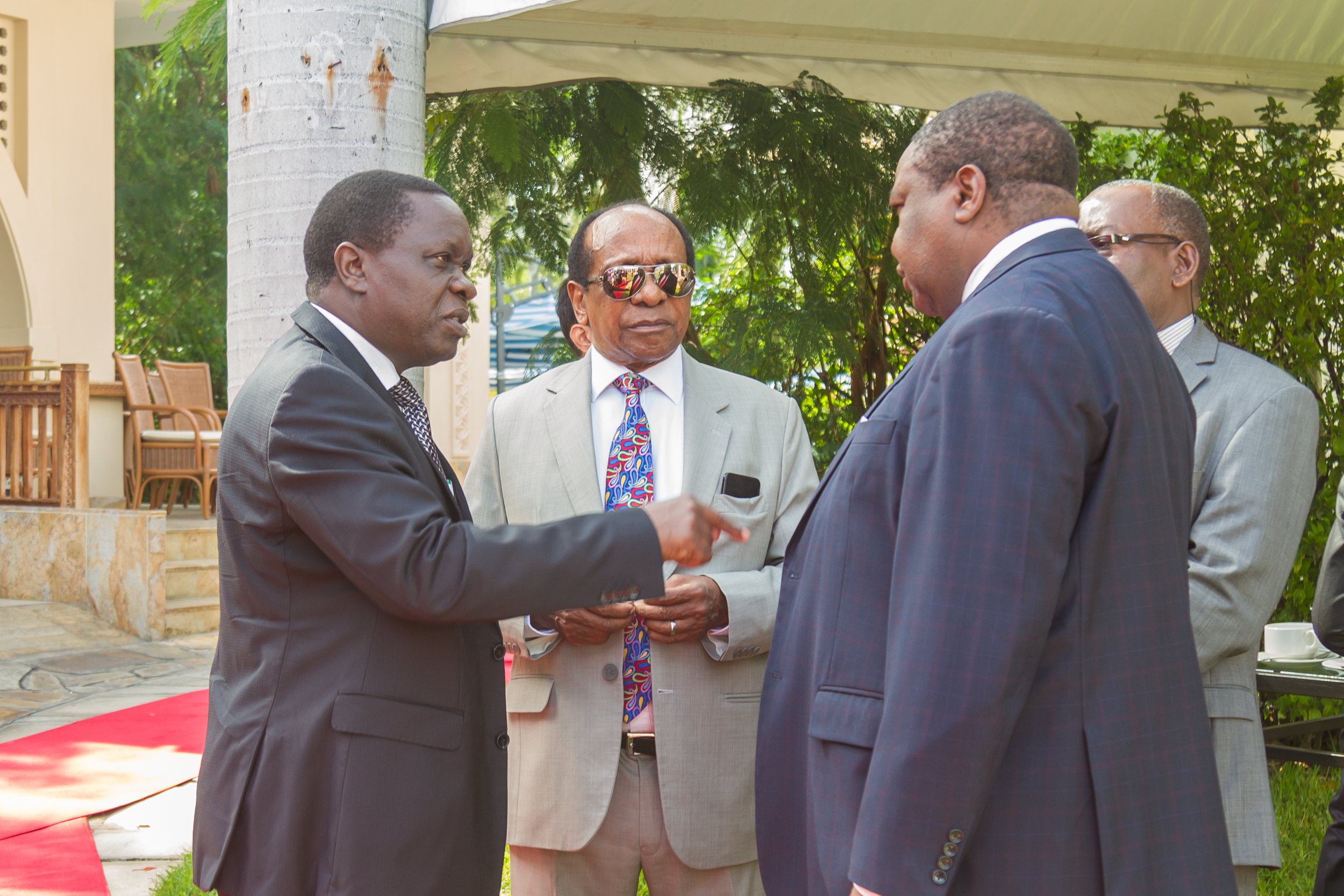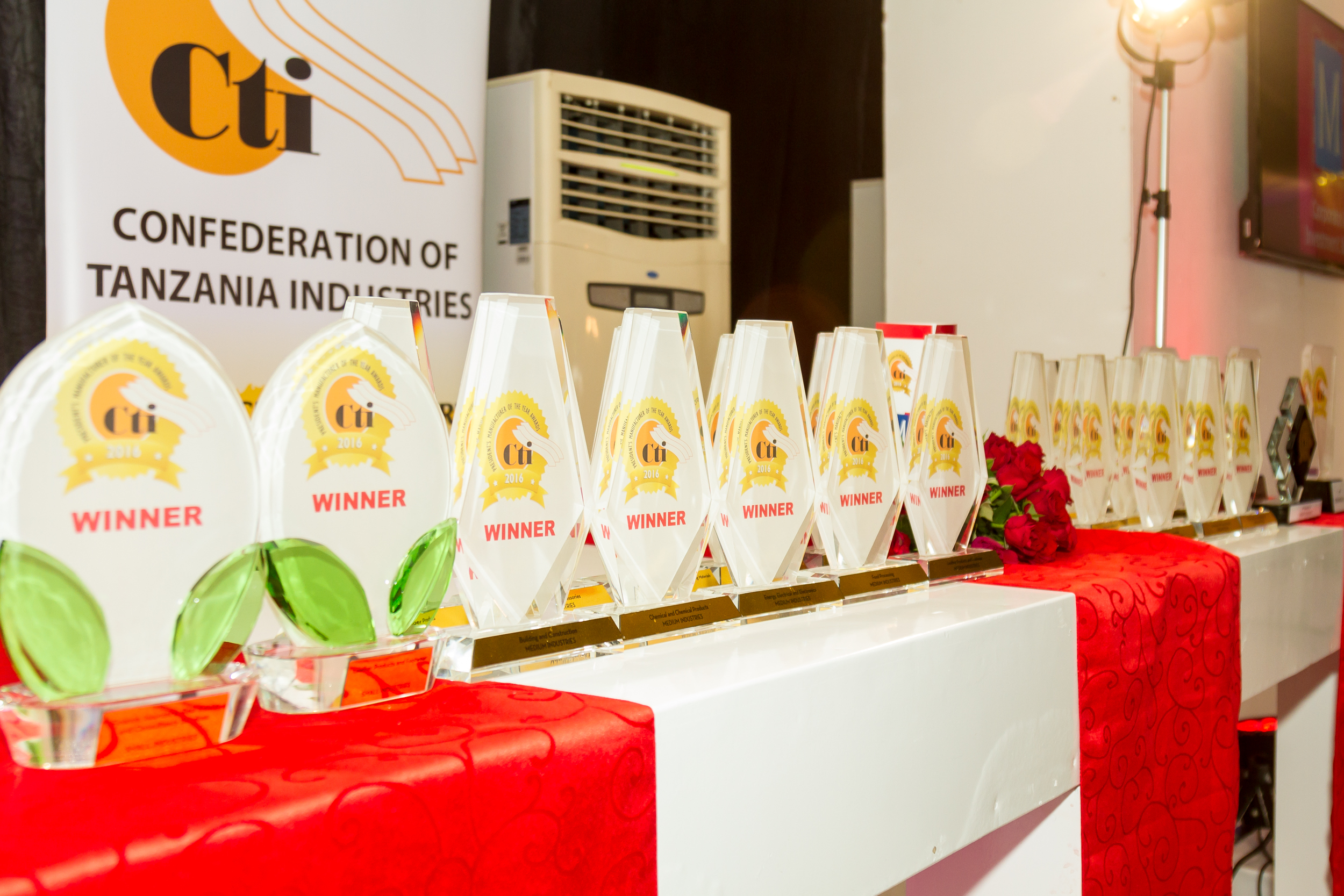 .