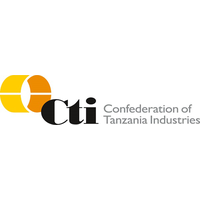 Dear esteemed member,
We kindly invite you to watch the second CTI's documentary on industries which was televised in the programme "HATUA", a Channel Ten TV show hosted by presenter Albert Kilalah. The documentary was aired on Thursday 30th April 2020 from 21:30 - 22:00 HRS at Channel Ten Television. It was repeated on:
Friday 1st May 2020, from 1:00-1:30 pm
Monday 4th May 2020 from 1:00-1:30 pm
Kindly, click on the link: https://www.youtube.com/watch?v=j7yBvqv3Jy0 to watch this programme.
In the subsequent programmes, Mr. Albert Kilalah will be visiting industries, interview the industry management and operational staff on the production process and other activities taking place at the respective industries including handling of raw materials, processing, packaging and distribution of final products into the market.
The objective is to increase the general corporate visibility of respective industries.
Best regards.
CTI.
---