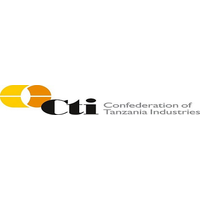 1. Introduction:
The Minister for Finance and Planning Hon. Dr. Philip I. Mpango (MP), red the Budget Speech for the Fiscal Year 2020/2021 on Thursday, 11th June 2020.
For 2020/21 Fiscal Year, the budget frame shows that a total of 34.88 trillion shillings will be mobilized and spent. Total domestic revenue (including LGAs own sources) is estimated at 24.07 trillion shillings, Equivalent to 69.0 percent of the total budget. Out of that amount, the Government plans to collect tax revenue amounting to 20.33 trillion shillings, non-tax revenue 2.92 trillion shillings and revenue from LGAs own sources 815.0 billion shillings.
2. Key priority areas for industries to be implemented during the 2020/2021 budget
Implementation of the budget focuses on priority areas which stimulate economic transformation and human development including:
2.1 Rehabilitation of Infrastructure Damaged by Floods and Fight against COVID-19
2.2 The Government will continue to finance the implementation of various strategic projects including:
Construction of central railway line to standard gauge;

Construction of Julius Nyerere Hydropower Project (2,115 MW);

Strengthening Air Tanzania Company Ltd;

Facilitate the construction of Crude Oil Pipeline Project from Hoima (Uganda) to Tanga (Tanzania);

Continue with the construction and rehabilitation of railways, roads, bridges, airports, ports, ships in major lakes and ferries; and

Strengthening of electricity and gas production, transmission and distribution of infrastructure including expediting rural electrification.

Continue strengthening Special Economic Zones and

Mass training of professionals in the field with specialized skills.
2.3 On agriculture and industry, the focus will be on projects that utilize a significant amount of local raw materials including agriculture, mining and natural gas to promote value chains, READ MORE ON THE ATTACHMENT.
---