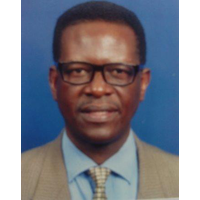 The Late Prof. Damian M Gabagambi:
Dear Member,
On behalf of the Governing Council and Members of the Confederation of Tanzania Industries (CTI), we are deeply sorrowed by the demise of one of our members, the Managing Director of National Development Corporation (NDC) Prof. Damian M Gabagambi who passed away on Tuesday 20.10.2020 at Muhimbili National Hospital in Dar es Salaam.
Prof. Damian Gabagambi, an academician, will be remembered for his enormous contribution to the different sectors of Tanzania economy and for his role in leading NDC.
We wish to extend our heartfelt condolences to the Management and Staff of the National Development Corporation, Bereaved Family, members, close friends, and Tanzanians in general.
May His Soul Rest in Eternal PEACE
---