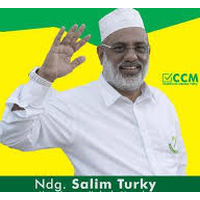 CONDOLENCES
Dear Member,
On Behalf of the Governing Council and Members of the Confederation of Tanzania Industries (CTI), We are deeply sorrowed by the demise of our member, leader, a local investor and key industrial stakeholder Hon. Salim Hassan Abdullah Turky on Tuesday 15th September 2020.
We wish to extend our Heartfelt Condolences to the Bereaved Family Members, Close Friends and the Business Community in General. We Pray that GOD Grant them consolation at this time of Sorrow.
MAY HIS SOUL REST IN ETERNAL PEACE.
---