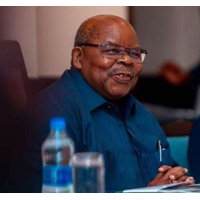 The demise of HE Benjamin William Mkapa:
On behalf of the Governing Council and Members of the Confederation of Tanzania Industries (CTI), we are deeply sorrowed by the demise of our Beloved Former PRESIDENT OF UNITED REPUBLIC OF TANZANIA H.E BENJAMIN WILLIAM MKAPA.
HE Benjamin William Mkapa will be remembered as one of the greatest leaders of our time. CTI and the Industrial Sector will remember him as a pioneer of the Private Sector Led Economy and as a leader who believed in truth and openness as key values in attaining development and prosperity.
We wish to extend our heartfelt condolences to the Bereaved Family, members, close friends, and Tanzanians in general.
May His Soul Rest in Eternal PEACE
---