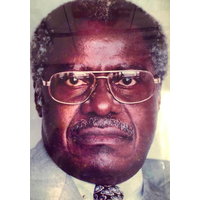 CONDOLENCES
On behalf of Governing Council and members of the Confederation of Tanzania Industries (CTI), I am deeply sorrowed by the sad and sudden demise of Founding Member of CTI, Late Mr. IDDI SIMBA, which occurred on 13th February 2020 at Muhimbili National Hospital in Dar es Salaam. As a Confederation, we have lost a colleague and pioneer of industrial sector development in Tanzania.
We will always remember him for his enormous contribution towards making Tanzania a better and competitive place to do business especially when he led CTI as first Chairman for two consecutive terms from 1991-1992 and from 1994 to 1996.
We wish to extend our heartfelt condolences to the bereaved family members, close friends and the general business community in general. We pray that God grant them consolation at this time of sorrow.
May His Soul Rest In Peace!
Subhash Patel
CTI Chairman
---