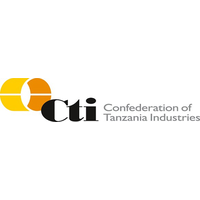 1.0 Introduction:
The Confederation of Tanzania Industries (CTI) held a meeting with Officials from TANESCO on 15th June 2020 at CTI's Board Room. The purpose of the meeting was to discuss various issues relating to power supply with a view to sorting out the constraints facing industries and ensuring provision of adequate and uninterrupted power supply.
CTI delegation was led by the 2nd Vice Chairman of CTI, Mr. Shabbir Zavery accompanied by CTI members and staff Secretariat. TANESCO delegation was led by its Senior Manager Distribution (Headquarters) Mr. Athanius Nangali, accompanied by other 5 officers. A list of participants appears below as Appendix 1.
2.0 CTI Welcoming Remarks:
The CTI's 2nd Vice Chairman Mr. Shabbir Zavery thanked TANESCO for accepting to meet with CTI and underlined that such consultative meetings were crucial in ensuring smooth business operations. He commended TANESCO for the improvements it has made to reduce power outages.
The Executive Director, Mr. Leodegar Tenga expressed his appreciation for TANESCO's acceptance to meet CTI. He insisted that CTI and TANESCO need to have regular meetings to discuss power supply issues for benefits of the two entities.
3.0 Remarks from TANESCO:
Mr. Athanius Nangali, Senior Manager Distribution thanked CTI for hosting the meeting to discuss matters of mutual interests.
He said that industries are important TANESCO's clients since about 50% of the income comes from industries and therefore, unavailability of power is a loss, not only to manufacturers but also to TANESCO.
4.0 Issues Presented By CTI:
CTI presented the issues as submitted by members and requested TANESCO address them. The key issues presented include:
The situation of power supply has improved significantly as compared to previous years. However, some members still consider irregular outages and power surges a big problem. This has caused huge losses, making our industries uncompetitive. The number of surges and outages recorder by some of our members were presented to highlight the problem.
Some members still feel that the cost of power is high and requested TANESCO to consider introducing a lower rate for industrialists.
Late Issuance of Invoices
Members complained that TANESCO has been issuing invoices very late and were being threatened with disconnection. TANESCO was requested to stop the intimidation and issue the invoices timely for smooth business operations.
There has been a tendency by TANESCO to cut the power and later on issue a notice of ongoing maintenance activities without prior notice.
Some members complained that TANESCO charges remained high even when a plant is not operating.
5.0 TANESCO's Responses:
Officials from TANESCO acknowledged the challenges that industrialists are facing and advised on the effective use of the Regional Managers' offices in solving the problems. Below are answers from TANESCO:
5.1 Power Outages and Surges
TANESCO was currently, undertaking major investments in constructing substations to reduce occurrence of power outages. Also, the construction of underground cables is being implemented in phases to reduce the problem of power cuts due to frequent damage of overhead lines and poles. Industries located in Chang'ombe industrial area will benefit from this project. In remote areas, TANESCO will use concrete poles that will ensure strong infrastructure for stable power supply.
TANESCO is considering to use "Live Line Technology", a technology used during maintenance of power lines. With this technology, outages resulting from maintenance will be reduced.
TANESCO has a program of visiting the client premises upon request to inspect and check the meters. Clients are allowed to invite technical inspectors from EWURA during inspections.
About 40% of the outages that occurred last year were planned. TANESCO promised to work on the matter to ensure that large power users are notified in advance, at least 10 days before power cut. Official communication will be sent to notify clients of the intended power cut.
Members were encouraged to ensure that they install Power Factor Correction Units to help them reduce power consumptions as well as their bills.
5.2 Cost of power
The charge for large power users is less than small power users. For example, Large power users under T3 (MV) and T3 (HV) are charged TZS 157 per unit and TZS 152 per unit respectively, while small power users under T1 and T2 are charged TZS 292 per unit and TZS 195 per unit respectively.
The Government is currently undertaking a major project on power generation at the Mwalimu Nyerere Hydro Power station (Stigler's Gorge) to produce about 2115 Megawatts. The completion of the project would bring about a decrease in power rates.
5.3 Late Issuance of Invoices
TANESCO regretted to learn of the intimidations by some TANESCO officials due to late bills payment. It was agreed that going forward clients will receive their bills by 10th of every month. Clients will be obliged to pay their bills by 25th of every month for the power consumed during the previous month. TANESCO promised to communicate with its clients effectively without using threats urging members to pay their bills before the end of the 25th day of the month.
Members were also advised to register with TANESCO's online system to track their energy consumption and respective charges to enable them to prepare their payments well even before the bills arrive.
TANESCO will ensure that frequent Zonal Meetings with its clients are held to address issues that humper business operations. Also, TANESCO will continue with its Award Schemes to recognize clients who pay their bills promptly.
On capacity charges, it was informed that if a company is not operating, TANESCO must be notified with immediate effect to avoid capacity charges. However, the government is currently reviewing the Act to remove the capacity charges.
6.0 Conclusion:
The CTI Chairman thanked TANESCO for their responses on the issues raised. He advised TANESCO to contact Tanzania Investment Centre (TIC) for contacts of all new industrial projects that are under implementation in order to determine the projected power requirement/demand for TANESCO's planning purposes.
The CTI Executive Director requested TANESCO to send to CTI a narrative of what it has done and what it intends to do to solve the problem of power outages and surges in industries. CTI will disseminate the information to its members, something that will enable CTI members and industries in general appreciate the good work of TANESCO.
End.
Appendix 1
CTI Members
Mr. Khassim Khalfan - Twiga Cement Co. Ltd
Mr. Sachin M Wankhade - Chemicotex Industries Ltd
Mr. William J Bongo - Kioo Ltd
Delegation from TANESCO
Mr. Athanius Nangali - Senior Manager Distribution, Headquarters
Mr. Hassan Saidy - Senior Zonal Manager, DSM and Coast
Mr. Keneth A Boymanda - Represent Regional Manager, Coast Region
Ms. Sheila Mapigano - Principle Liaison Officer, Large Power Users
Ms. Neema Mbuja - Marketing Officer representing Marketing Manager,
Mr. Leo Mwakatobe - Representing Acting Manager Planning and Designing
CTI Secretariat
Mr. Leodegar C Tenga - Executive Director
Mr. Akida Mnyenyelwa - Director of Policy and Advocacy
Ms. Neema Mhondo - Director of Membership Services
Mr. Perege Gumbo - Ag. Director of Communication and Documentation.
---